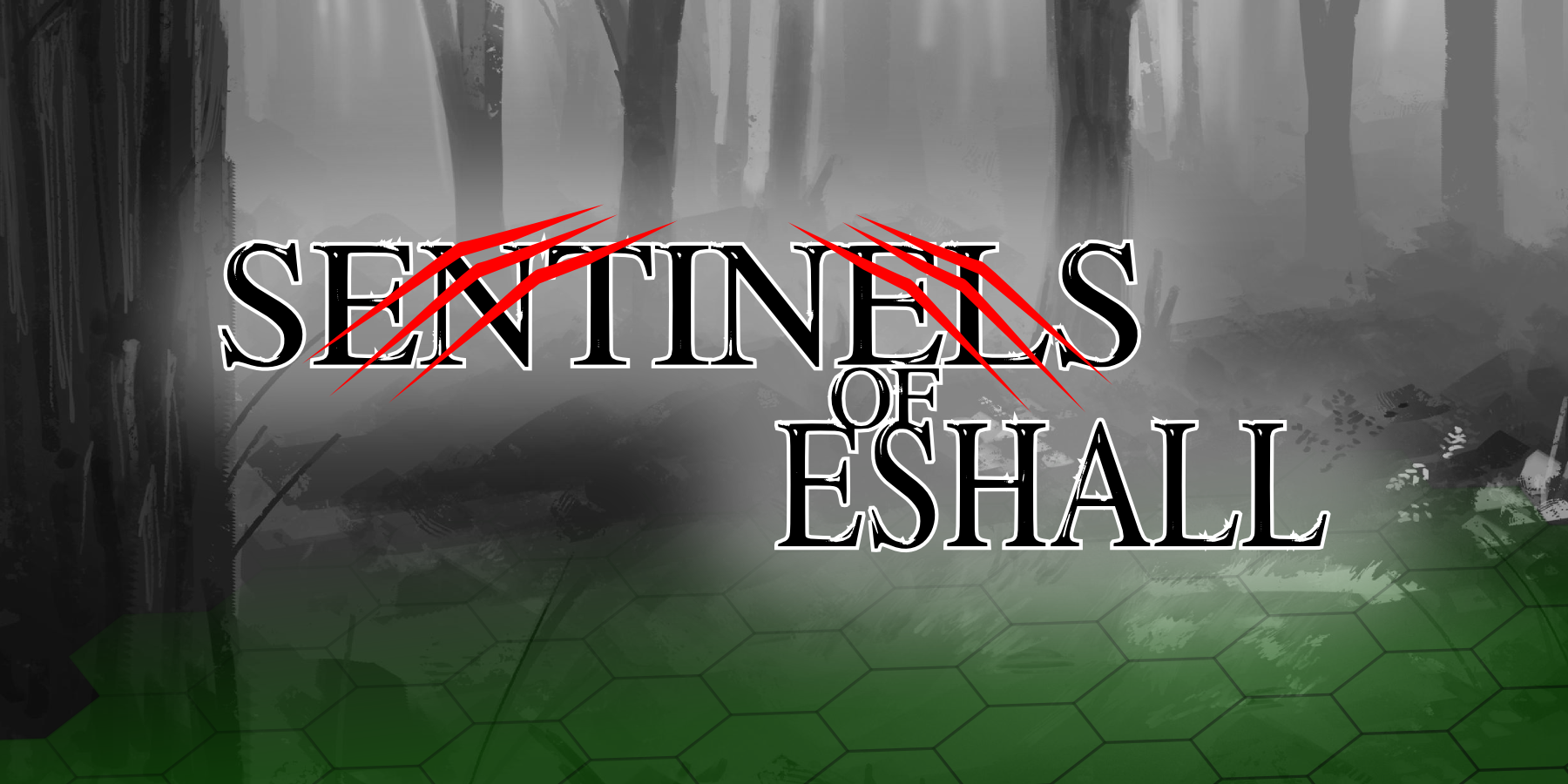 Sentinels Of Eshall
A downloadable game for Windows, macOS, and Linux
Join us for Early Access Now!
Overview
Lead a team of dragon riders into tactical turn-based battles against hordes of monsters and giants. Wield powerful dragon-soul-infused swords to conquer your foes. Create custom swords and rider combinations to fit your play style. Use the "holy trinity" class system (tank, healer, damage-dealer) to ensure that all of your riders and dragons stay alive.
Single-player tactical sandbox
Head-to-head multiplayer
Windows, Mac, Linux
A Deep Tactical Sandbox
Enjoy a tense chess-style system that alternates between players each turn — when one unit dies, that player still has the same number of turns despite that loss.
Combine rider, dragon, and swords to create unit combinations to your liking.
Employ the "holy trinity" class system: tank, healer and DPS (damage dealers) to create a cohesive team.
Use a "Rock, Paper, Scissor" attack system: melee, ballistic, and energy — each dragon is strong against one attack type, weak against another, and neutral to the third
Place your stronger tank units up front and block the enemy from hitting your squishier healer and DPS units — correct positioning is vital to survival.
Mix-up your unit's roles — build units that fill untraditional roles like a fast moving tank that taunts and avoids enemies attacks.
Create swords that give you total control over the battlefield.
---
Early Access
Sentinels of Eshall is in Alpha Early Access. The alpha early access is only $5 (US). If you purchase at Early Access you will automatically be entered into the Beta Early Access which would otherwise be $10 and finally you will be given a copy of the Final Release which will be $15.

In Early Access the players:
Have exclusive access to early builds of Sentinels of Eshall.
Have the opportunity to have input and suggestions put into the game.
Get exclusive access to forums with the developers.
Steeply discounted price for the game.
The download the final release a week early.
Follow the Early Access Forums to stay up to date on the progress of Early Access:
Early Access Content
Get exclusive access to this game by purchasing while quantities last.
Alpha Early Access Suporter
Get Early Access for $5. Currently (until Mid November), the early access files are the same as the demo files so just download the Demo Files. Once the new early access files are uploaded you will be able to download them.
You will get access to the following files:
Download demo